by Harry Wm. Dowhal,
Director, Extreme Technology
The Learning Edge Corp.
Tim Berners-Lee (make that Sir Tim now) is the inventor of the World Wide Web and founder of the World Wide Web Consortium (W3C). So, with these kinds of credentials. when he starts promoting his Next Great Thing, a lot of people pay attention.
For the past 15 years, Berners-Lee has been working on the Semantic Web, which he describes as "a single Web of meaning, about everything and for everyone." a globally distributed database enabled by tagging Web-page data with definitions and weaving them together so that programs can truly understand the data and establish new connections between pieces of information.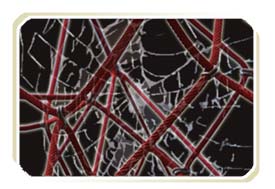 Establishing cross-field interoperability and addressing privacy and intellectual property issues are also key to the Semantic Web's viability.
This "consensual space" exists independently of hardware, software, operating systems, culture, format, language, character set, writing orientation, and so on, a concept he terms "Web universality." Berners-Lee hopes the Semantic Web will build up into a critical mass, fueling an exponential increase in the desire for expansion in keeping with the growing value of information resources.
The first phase of the Semantic Web's development is complete with the W3C's approval of standards for the syntactic and semantic languages necessary for enabling more efficient information-sharing between computers. The syntactic language provides a common data format in which to render information with hard data, while the semantic language establishes ontologies — arrays of names for concepts within the data, such as date and time, temperature, pressure, an event, location, and a transaction — whose connections are exploited by a system of rules.
And herein lies the crux. Depending on which version of the proverb you subscribe to, both the devil and God is in the details. For the Semantic Web to achieve its potential, the ontologies must be thorough, complete, integrated, and accurate, i.e. they must be developed by knowledgeable professionals skilled in their form and function.
Berners-Lee expects the Semantic Web to enhance people's lives and revolutionize drug discovery, cancer research, and other life-sciences initiatives that involve a meshing between multiple fields, to name just one application; the development of artificial intelligence is another breakthrough he thinks the Semantic Web will be well suited for.
Lofty goals? Perhaps, but if someone had told us 25 years ago that by the turn of the millennium there would be a distributed, cross-platform, interoperable, asynchronous global network with a good portion of human knowledge stored on it — call it the InterNet — we might have scoffed.