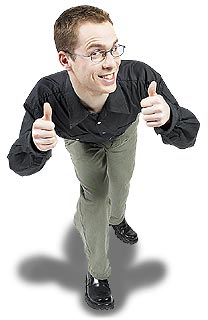 If you have a specialized eBusiness problem you need solved, or eContent solution you need developed, The Learning Edge provides experienced, versatile contract development — either as prime contractors handling all project management and development responsibilities, or as sub-contractors providing a specialized technological function.
Custom Integrated Solutions
Our in-depth computer expertise lets us customize solutions and integrate them with other computer technology, like expert systems or databases, and tie them into existing corporate systems and networks, including the Internet and intranets.
A Team Effort
The Learning Edge's multidisciplinary team includes experienced project managers, systems analysts, computer engineers, media producers, instructional designers, and communicators, guaranteeing timely products that are easy to use, as well as modularized, expandable, and updatable.
A Proven Process
Throughout the specification, design, and production phases, The Learning Edge works closely with you, helping us to fully understand your needs. At key points we provide interim deliverables, such as workplans, scripts, storyboards, and prototypes that provide a clear vision of the final product, and ensure it exactly meets your requirements.