The strength of any successful company is in its people. The three principals of the Learning Edge possess over 80 years of combined experience in the computer industry. As well as their technical specialties in different areas of software development and computer science, they have extensive project management expertise, and each also has specialized skills and knowledge in entertainment and digital media. Together they share a common passion in the future technical directions being addressed by The Learning Edge.
Bohdan A. Dowhal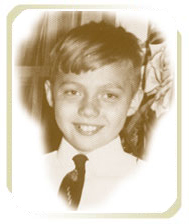 Bohdan A. Dowhal
Analyst-In-Chief

A graduate of the University of Waterloo's Computer Science program, Bo began his professional career in research doing remote sensing, image enhancing, pattern recognition, and image databasing. Later, as an analyst, database guru and project manager, Bo's clients included Statistics Canada, Hudson Bay Company, Canada Trust, DataCrown, Ministry of Transportation and Communications, Ministry of Housing and Municipal Affairs, Workers Compensation Board, and the Royal Bank. He worked on business applications as diverse as Point-Of-Sale, Accounts Receivable/Payable, Online Information Systems, General Ledger, Trust Management, Electronic Funds Transfer, Policy Planning, and Project and System Documentation.

Since 1991, Bo has been president and Analyst-In-Chief for The Learning Edge, where he has exploited his technical expertise, including client/server architectures and knowledge-based problem solving, and where his data and project management skills have been key in processing and controlling the large amount of data involved in digital media offerings.

Bo is also The Learning Edge's digital video expert, and spearheads much of the company's research efforts, including his current research interests in Artificial Intelligence, Psychology, Film Arts, and the application of expert systems to user modeling and presentation design.

Daniel Z. Dowhal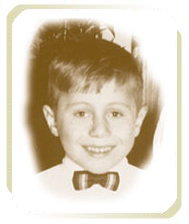 Daniel Z. Dowhal
New Media Director

Danny has two decades of experience in information design and new media development, with extensive experience as a creator, manager, and educator.

Danny originally studied both Industrial Engineering and Journalism at Ryerson, punctuated by a stint as a programmer for the Academic Computing department. From 1982 to 1990 he worked in IBM's Toronto Software Laboratory as a developer then development manager, becoming a new media and computer graphics guru.

Since 1991 Danny has served as The Learning Edge's Director, Imagineering and New Media, as well as acting as the firm's chief creative director. In these roles he has planned, designed, and managed the development of hundreds of digital multimedia projects, including interactive disks and CD-ROMs, touchscreen kiosks, videos, web sites, and virtual environments.

Danny regularly teaches and presents on a variety of subjects related to digital media, and from 1998 to 2004 was the senior instructor in the Webmaster Content Post-Graduate Program at Seneca College. He has maintained an ongoing interest in virtual reality, visual literacy, and in the role of EduTainment in raising the effectiveness of teaching. His affiliations include the Association of Web Professionals, ACM, IEEE, Society for Technical Communication, and the New Media Business Alliance.

Harry Wm. Dowhal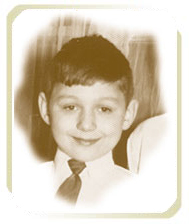 Harry Wm. Dowhal
Director, Extreme Technology

During his 30+ years as a computer professional Harry has developed extensive experience as a systems programmer and software developer on a variety of platforms, while maintaining an ongoing interest in the cutting edge of human-computer interfaces, and in computer graphics technology.

After taking computer science at Ryerson, Harry spent the next ten years in the systems departments of the Canadian Imperial Bank of Commerce, and the Bank of Nova Scotia. Afterwards, as a contract consultant and developer, his clients included Royal Bank, the Bank of Nova Scotia, Ministry of Revenue, Xerox, IBM, and Rogers Cable Systems.

Since 1992, Harry has been The Learning Edge Corporation's Director of Extreme Technologies, helping to execute the company's technical designs and visions, and keeping it on the cutting edge of digital technology including, most recently, internet-based solutions.

Harry maintains a research interest in artificial intelligence and networked training solutions, and belongs to several computer societies and special interest groups, including ACM's SIGGRAPH and SIGART.